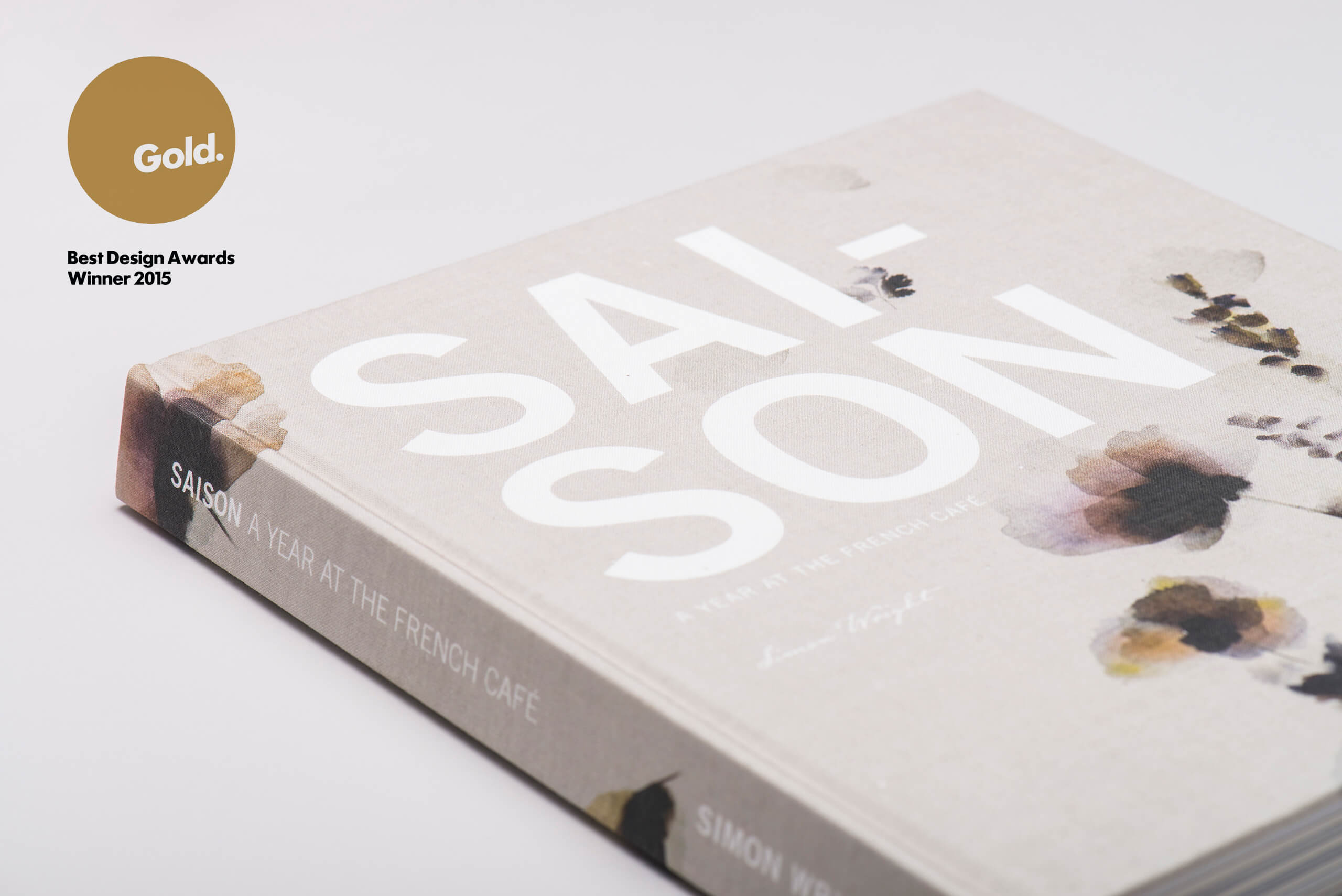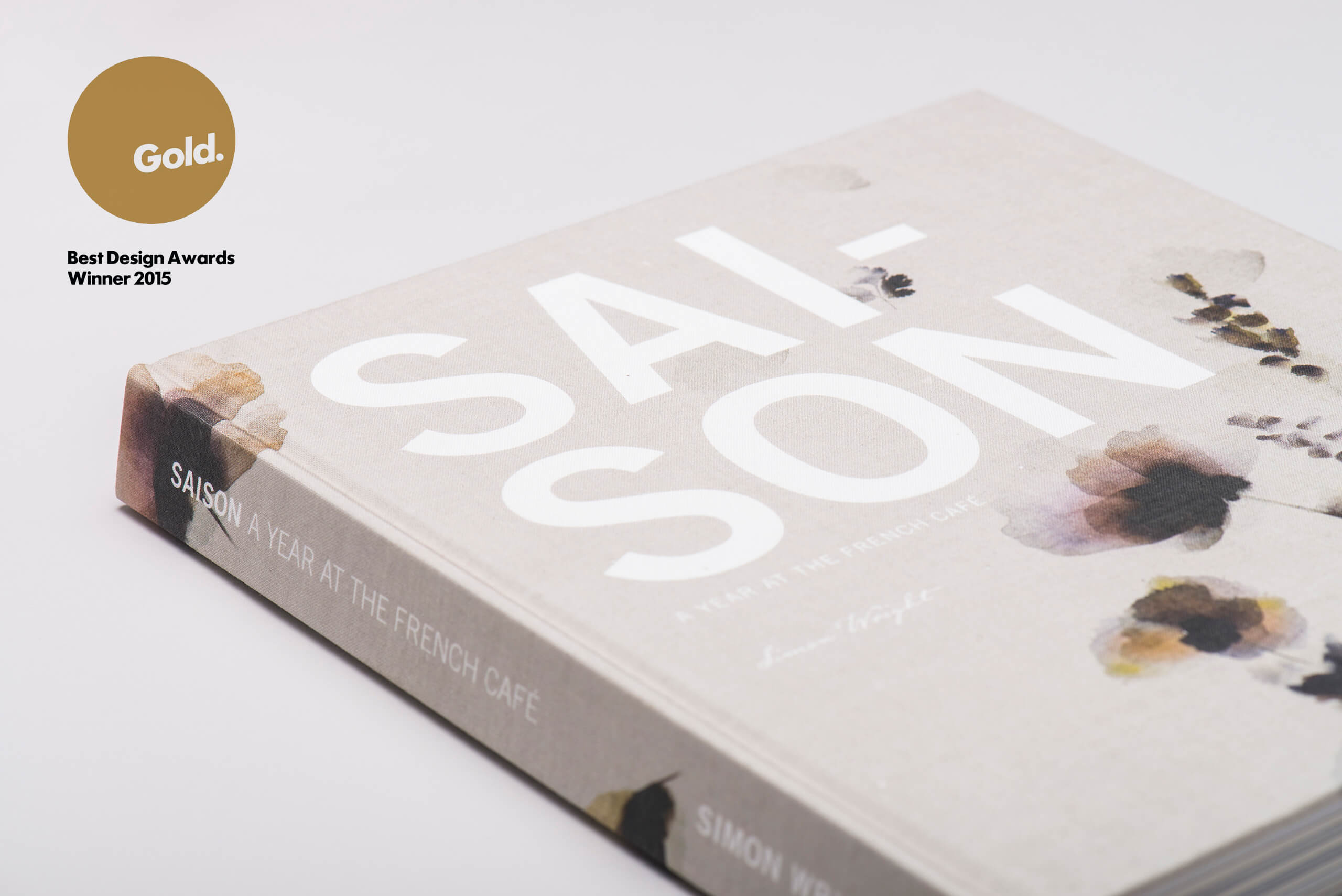 Saison : A Year at the French Café
Saison : A Year at the French Café is renowned NZ chef Simon Wright's second cookbook. The design was created by Emma Hayes and reflects the honesty of Simon's complex cuisine, the unique dining experience and the architecture of the restaurant. The book is comprised of a compelling layout, exquisite photography and watercolour illustrations with cut out lattice pages that begin each season. I was responsible for executing Emma's design and getting the book ready for production.
Saison was awarded Gold in Editorial & Books at the 2015 Best Design Awards, Highly commended PANZ Book Design Awards 2015, NZ Herald Canvas Book of the Year 2014.